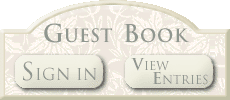 These pages contain the jewelry and cabochon and gem works of Artists Bruce and Lillian Lundin.  All pieces are one of a kind jewelry and completely hand made using various techniques, in Gold and Silver.

       After  winning several competitions, for which  the collections were created,  these items have now been released for purchase.               .                                                  Click on "About Artist " to view the awards these pieces have won.                        


  HOMESTEAD LAPIDARY- STONES

          Designer Cabochons & Carvings in Agate, Drusy,Opal..

Members of West Suburban Lapidary Club.  

      DENVER, COLORADO  IP.139      10/7/20            PHOENIX, ARIZONA    IP.114.15   10/9/20

            THANKS FOR THE VISIT

     LEAVE A COMENT OR QUESTION

 PHOENIX, ARIZONA  IP.125.23  10/16/20    DENVER, COLORADO          IP. 132  10/9/20 

       New additions in CABOCHONS

 FRANCE           IP.171.34 10/9/20

 RUSSIA                            10/16/20